We work with First Nations communities to protect, maintain and grow languages, stories and cultural heritage
SharingStories Foundation works with 17 language groups around Australia. Click on the circles on the map or choose from the menu below.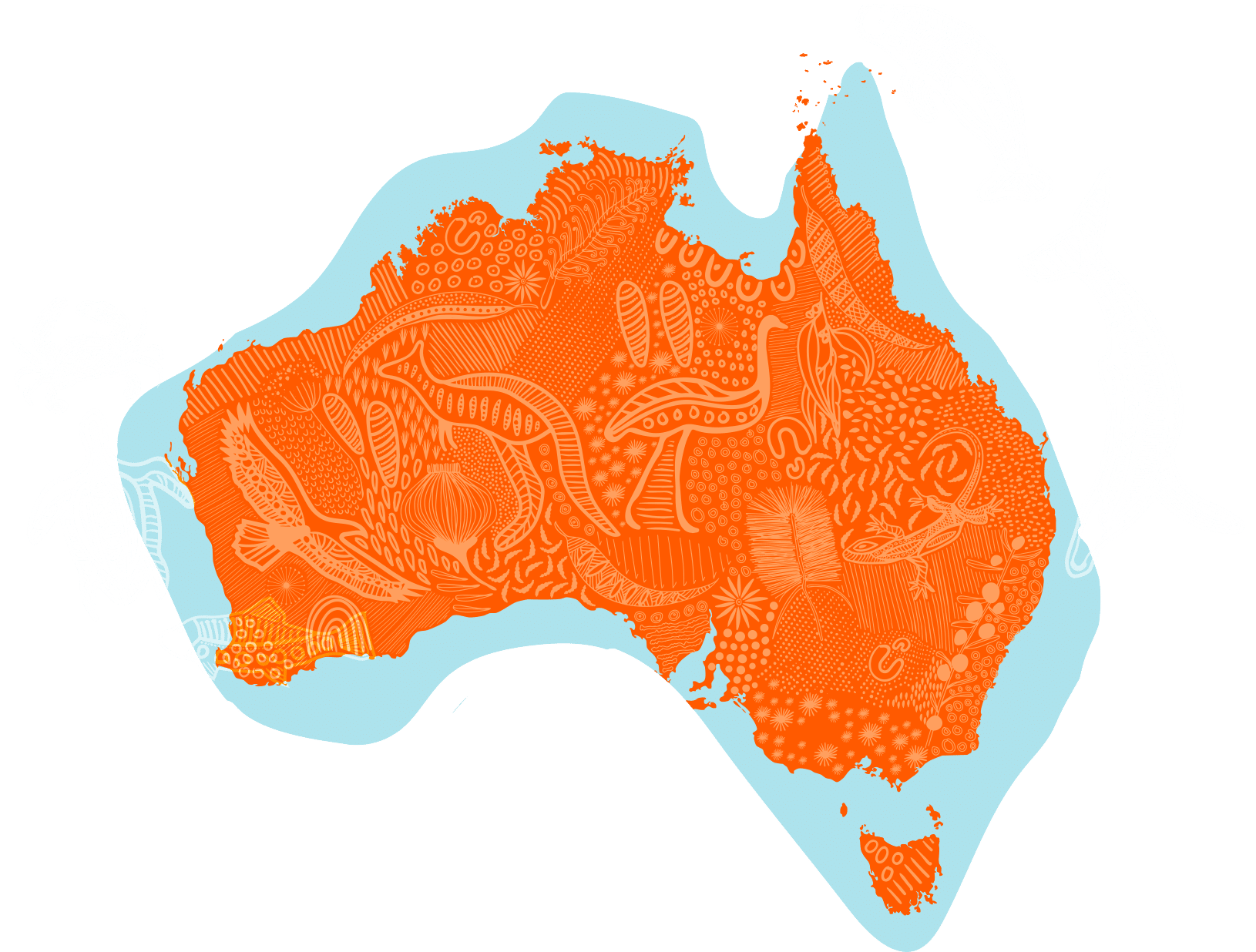 Since 2012, we have worked with communities across Australia and utilised art, new media and vibrant technologies to support the recording, interpretation and sharing of cultural knowledge.
"We just did a Dreamtime story.
We brought it back into reality and then it's in your heart."
Lesley Coulthard, Adnyamathanha Cultural Custodian and Program Participant
We deliver community driven media arts initiatives that build capacity for cultural continuity and production.
We support distribution of community cultural outcomes, so all Australians can learn about our rich First Nations culture and people.
We have created an education platform where educators can embed First Nations perspectives.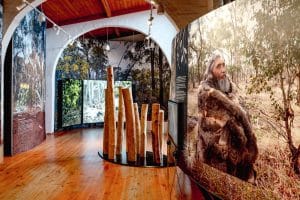 |
Watch the promo video here. As we are coming up to Boorp Boorp Boondyil's first anniversary, we are thrilled to announce that the Jaara exhibition,  recently won two prestigious awards. The exhibition was Winner of  the Indigenous Recognition category for the National Awards for Local Government. This award highlights how emerging initiatives can positively impact …
Read More

→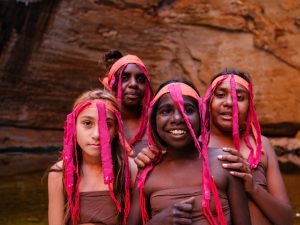 |
First Nations People are the first storytellers who have told stories from generation to generation. This year, SharingStories Foundation commenced a new First Nations mentoring program in partnership with Purnululu Aboriginal Independent Community School and independent First Nations creatives Michael Jalaru Torres and Kimberley  Benjamin. Mentoring is at the heart of how SharingStories supports cultural …
Read More

→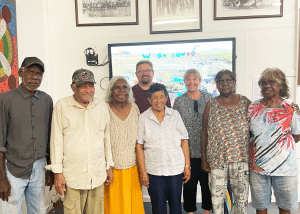 |
Last Friday, the Nyikina Community, in partnership with SharingStories Foundation (SSF), launched an important cultural resource – Woonyoomboo: The Night Heron interactive display panel. The Woonyoomboo creation story and songs were handed down from Darby Jayi-Kali Narngarin to his daughter Annie Nayina Milgin. The creation of this work was a journey that took place over …
Nyikina Community launch Woonyoomboo Touch Display Panel Read More »
Read More

→